Greenbrier Valley Real Estate Blog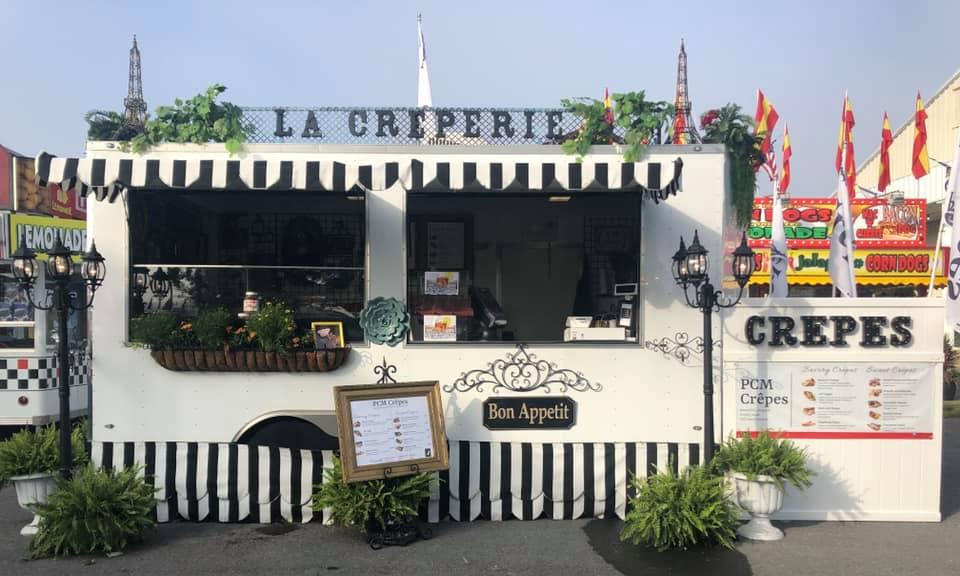 Bonjour at 95th Annua West Virgina State Fair
A touch of class was added to the West Virgina State Fair in 2016 by a family owned business.
The PCM Crepes creates beautifully designed, freshly made festival style French Creperie and won 1st place in Moble Food at the WV in 2017 and 2018.
Catherine Miller, owner of PCM La Crêperie, wasn't always the "Crepe Lady." In fact, not until 2016 did Catherine become known as such when she set up PCM Crepes at her first show in Lewisburg, West Virginia.
In 1973, Catherine ventured to the State Fair of West Virginia with a small table and a case of John Deere toy tractors under her arm. Her parents, Clyde and Phyllis Miller, had already started exhibiting at the fair during the 1960s, but that year would be her first show as a vendor.
Catherine exhibited and sold different wares to eager fairgoers for several years before pursuing a career as an elementary school teacher in North Carolina. But the fair spirit never left, Catherine and she knew that she needed to once again go to the fair—only this time with a new product in mind.
PCM Crepes is a family-owned and operated business, devoted to bringing a unique experience to local fairgoers. The idea for this new fair adventure began after three of Catherine's children ventured to Paris, France. Although an uncommon fair food, Catherine has developed a menu that fits all fairgoers from those looking for savory meals to sweet treats.