Greenbrier Valley Real Estate Blog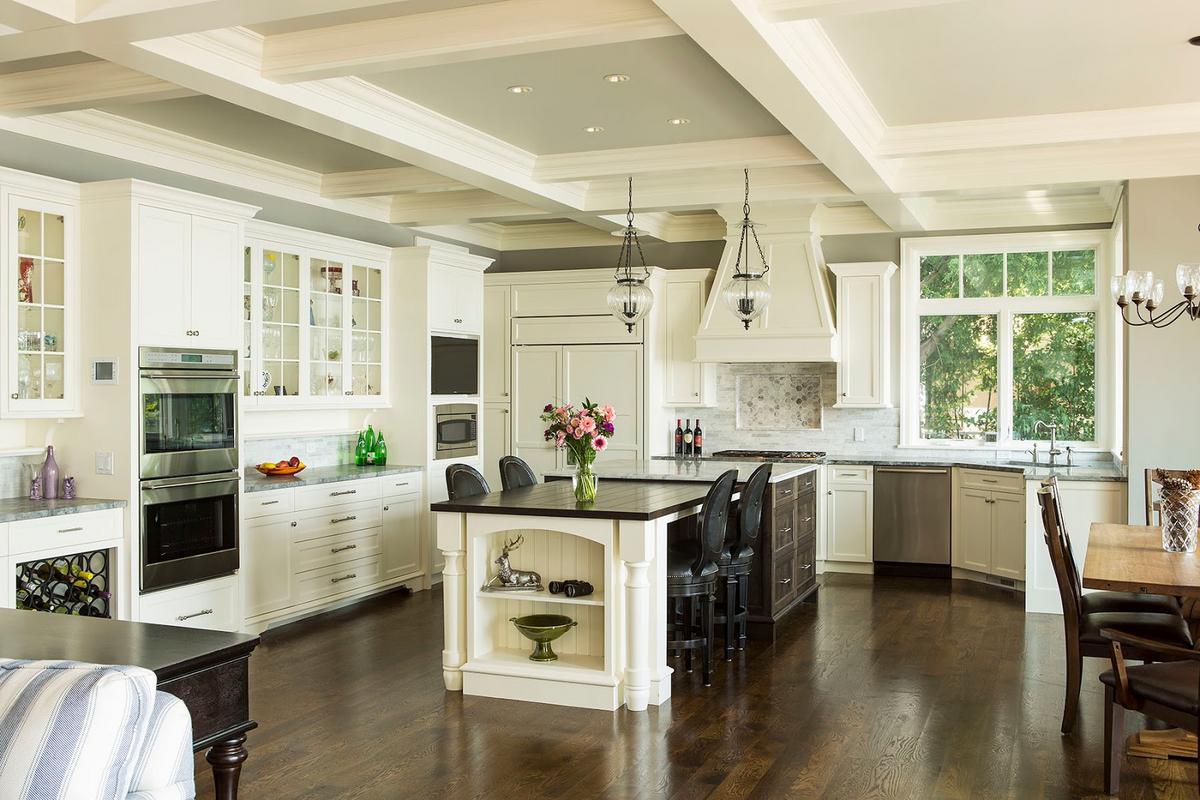 Top Kitchen Trends We'll Keep Seeing in 2019
We recently posted a picture (see left) on our Facebook page of a kitchen that featured black cabinetry and asked our followers if they loved it or not. A few said no, but safe to say that the majority loved it! This sparked our curiosity to find out more about kitchen trends and what might stick around for the coming new year! Take a look…
---
Because a kitchen is such a big-ticket item, it's one area of our homes where we're generally more risk-averse. "There are always going to be trends we hold onto [in the kitchen]," says Sarah Fishburne, director of trend and design at The Home Depot. "We think of our childhood, of how are parents lived. There are certain pieces of we just aren't willing to get rid of."
But that doesn't mean a kitchen is a boring, trendless spot. You can incorporate some of the year's biggest trends into elements—like a throw rug or even a paint color—that are easier to swap out. And if you're planning a major overhaul, you can count on these more sweeping changes to be relevant into 2019 and beyond.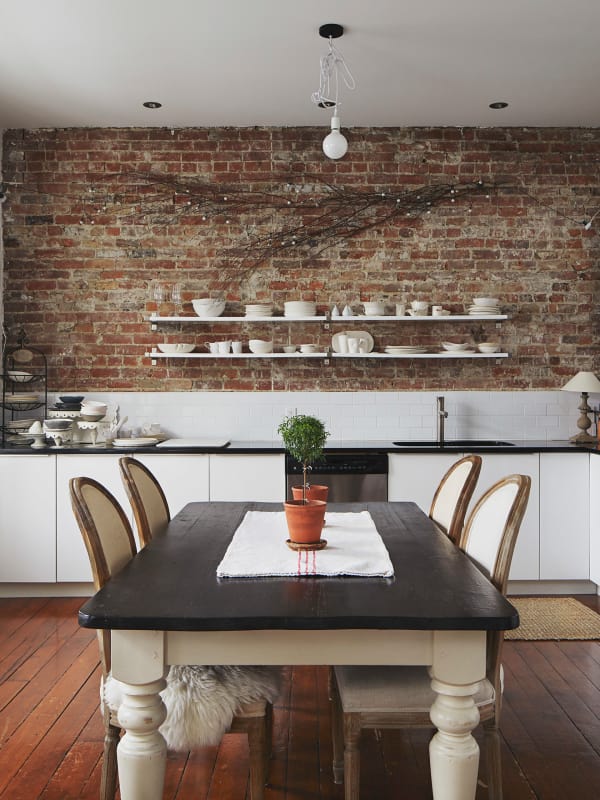 1. Bare minimalism
Clean and uncluttered kitchens are still hot, but busy homeowners have realized that function does need to come first in a kitchen, says Jennifer Howard, owner of JWH Design & Cabinetry. In 2019, you'll see the trend continue with a better balance between enclosed storage for everyday essentials. "Open shelves will continue to be an attractive and functional feature—in moderation—especially the floating shelf style."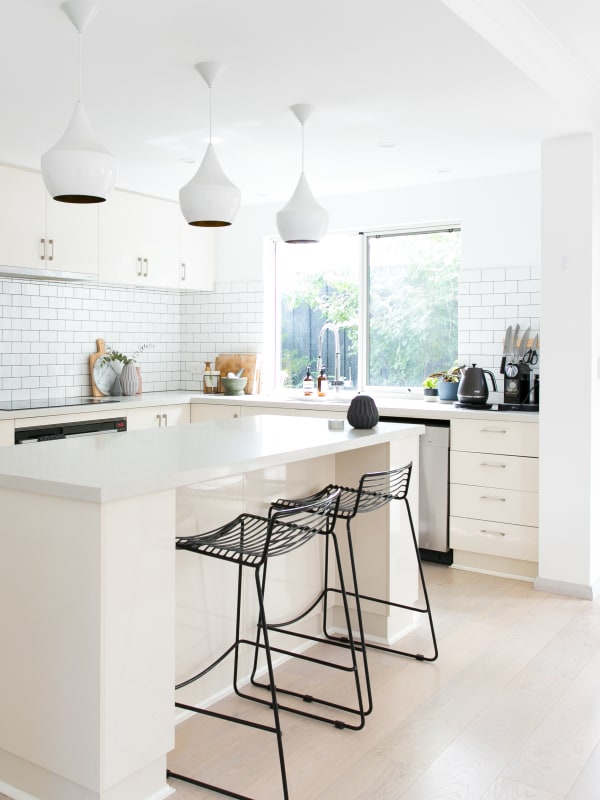 2. Quartz countertops
"Quartz has become the most popular of countertops, because it has the natural stone look, but has the indestructibility of a man-made material," says Fishburne. Today most countertops have straight edges to create a safer, more timeless look, she adds.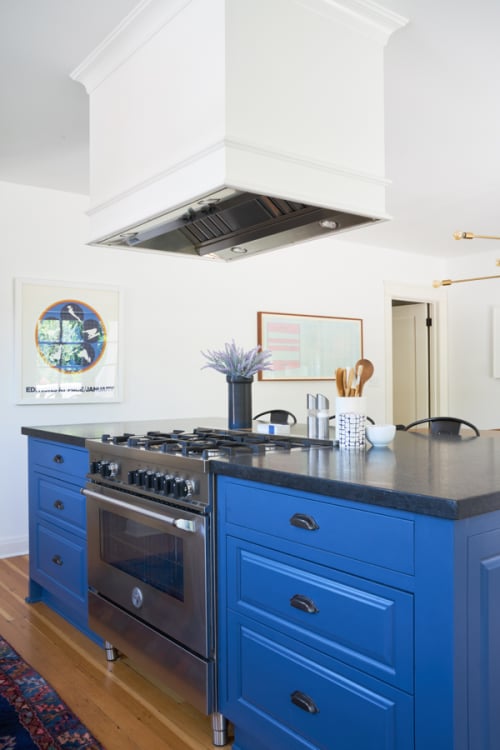 3. Contrasting colors
"We're seeing people play with contrasting color combinations, and the social nature of kitchens make them perfect spaces for having fun with color," says Ashley Banbury, senior designer of HGTV HOME by Sherwin-Williams. "It's all about creating a contrast that will hold someone's attention."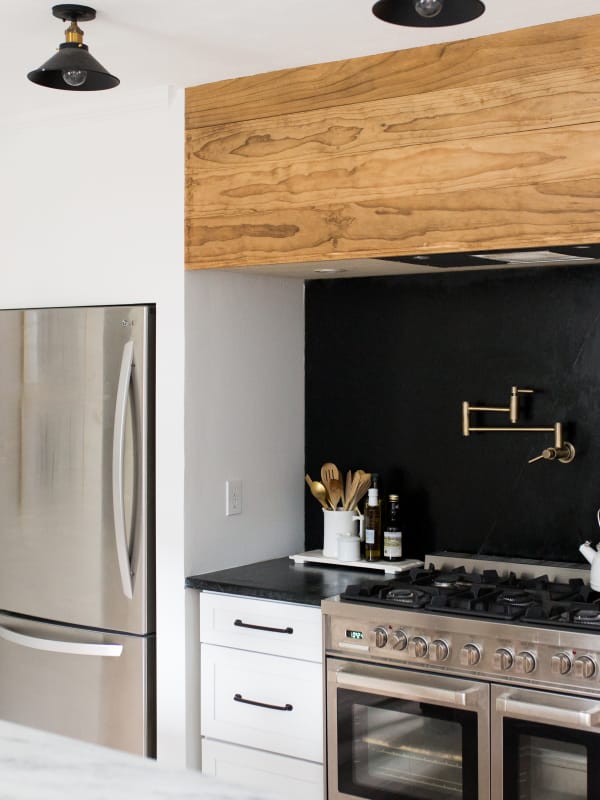 4. Unique Wood Finishes
"Stained or natural wood will always have a spot in many kitchens, but unique textures, grains, and finishes will make the statement, whether using specialty wood veneers or a multi-step treatment of solid wood," says Jennifer Howard, owner of JWH Design & Cabinetry.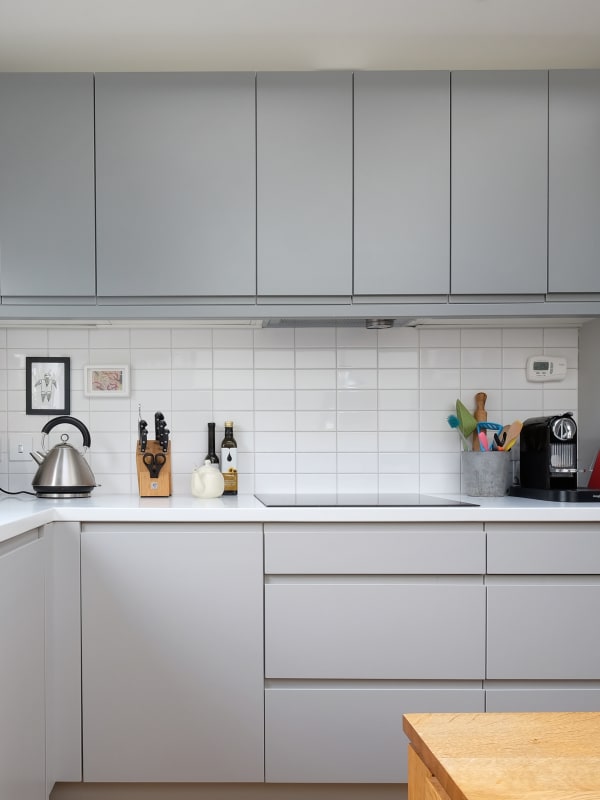 5. Integrated finger pulls and appliances
Integrated finger pulls, the chamfered edges of a cabinet door or drawer that you grab with your fingers to open it, are here to stay, says Anderson Kenny, owner of Anderson Kenny Architecture. "Really chic kitchens [also] have refrigerators, freezers, dishwashers, hoods, and other appliances behind panels that allow them to blend with the millwork."
6. Two-toned cabinetry
"Families are using these colors not only on the walls, but also on kitchen islands and shelving," says Sue Kim, senior color designer for Valspar Paint. The colors may change, but the general concept will remain relevant.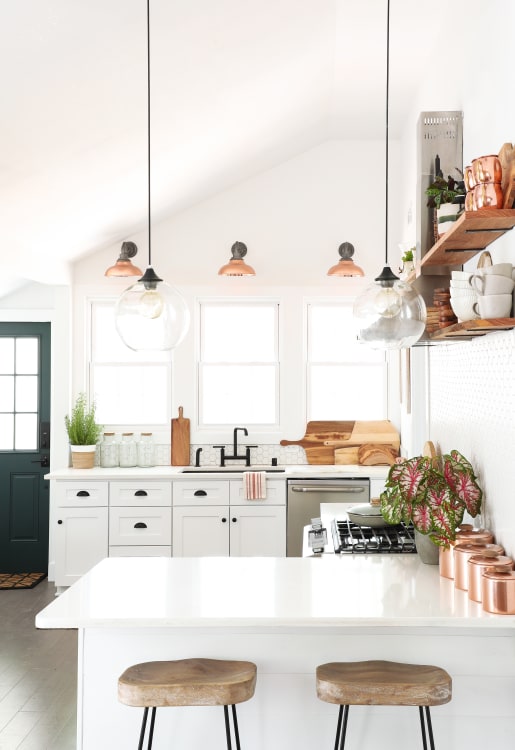 7. Mixed metals
"You don't have to stay with one color across fixtures, hardware, and lighting," says Fishburne. You might see stainless steel, satin brass, and chrome all in one kitchen—and that's perfectly acceptable. "Mixing colors lends sophistication."
Article from apartmenttherapy.com
---
Tell us what your favorite kitchen trend is! Find us on Facebook!