Greenbrier Valley Real Estate Blog
Wednesday, September 19 2018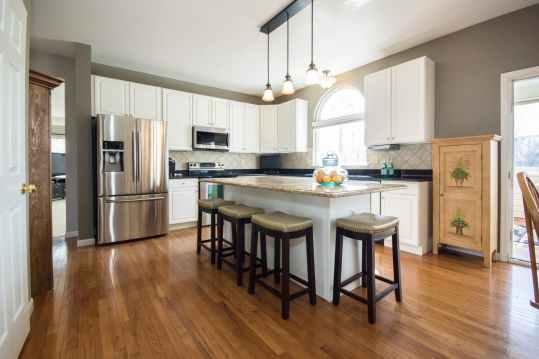 Before you begin touring, research homes online and start narrowing down your must-haves versus nice-to-haves. Then try to find homes to tour within your price range. When you get more serious about your house hunt, you'll want a trustworthy real estate agent to help point out flaws, keep you within your budget, and tell you when to walk away.
Now, you've requested to see a home from your trusted Greenbrier Real Estate Service REALTOR. You're off to a great start! Take a look at this list of things to look for while you're viewing the home…
Once inside a home, try everything.
Follow common courtesy but don't be shy—open and shut the cupboards, flush the toilets, and whip out the measuring tape. Here are a few key things to look for on each tour:
Architectural style
Number, location, and size of bedrooms
Number, location, and size of bathrooms
Closet and storage space
Number of floors
Sight lines through home
General floorplan
Age and condition of appliances
Light switches and number of sockets in each room
Plumbing and water pressure
Amount of natural light and views, if any
Noise levels inside and outside the home
Width and types of stairways
Porches and decks
Garage and/or parking capacity
Proximity to neighboring homes
Remodeling opportunities
Don't forget the exterior
Don't forget to walk around the entire home and property. Pay attention to the age and condition of the roof and siding. Does the landscaping look like it will be a lot of work? If you don't have a green thumb and don't want to hire a gardener every month, you may want to look for a home with easy outdoor upkeep.
Take notes and photos
It's easy to get homes mixed up so take photos, videos, and notes on each tour. Photograph features you particularly like and dislike about each home, and share these insights with your agent. Looking through your photos and notes with fresh eyes may also trigger additional questions you have about the home.
Research the neighborhood
Take few minutes before or after your home tour to check out the neighborhood. How does the neighborhood feel? Is it bustling or quiet? Is there shopping, dining, and gas nearby? What are the schools like?
The bottom line
Home buying takes plenty of compromise and patience. It's easy to fall in love with a home at first sight—and if you love a home, chances are everyone else will too. This isn't necessarily a bad thing, but just realize that you may be up against some competition. Be prepared to make multiple offers before you find the right home at the right price.
As always our REALTORS at Greenbrier Real Estate Service are always dedicated to guiding you through this process. Stay tuned for our next blog!–Things to ask Your Real Estate Agent– a continuation of Things to Look for on your Home Tour.