Greenbrier Valley Real Estate Blog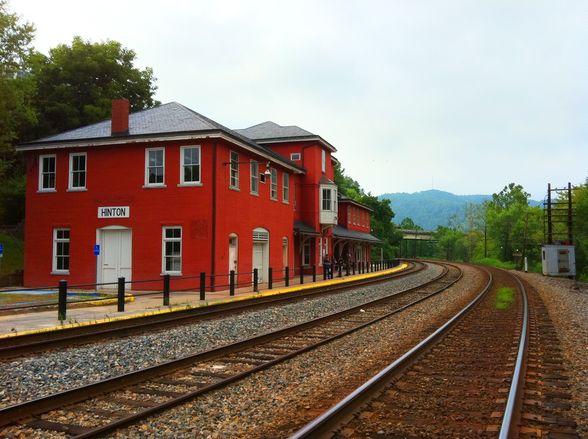 From tiny towns that helped turn the tide in the Revolutionary War to quaint seaside villages and those that welcome trailblazers of all kinds, there's no shortage of experiences to be had in the Mid-Atlantic states. Whether you want to get the blood pumping while hiking and biking, rest up in a bed and breakfast, enjoy some world-renowned ham—then burn it off in a race—or spend a day in a state park or animal sanctuary, these small towns are more than accommodating. Discover Americana at its best in these picturesque and history-making towns.
Hinton, West Virginia
Within a day's drive of half of the country's population, the town of Hinton takes pride in its friendly, cleanly, safe community. You'll venture back in time to Hinton's booming railroad days, streets lined with red bricks and architecture that dates back to the 1870s.
Being at the confluence of not two but three rivers, the Greenbriar, Bluestone and New, makes Hinton a great place for sightseeing and aquatic activities. At Pipestem Resort State Park, an aerial tramway takes you on a six-minute ride along 3,600 feet of the Bluestone River Gorge—and, never a town to be ordinary—Hinton has not one but two gorges. A lookout tower, located at the park's entrance, leads you up steep terrain to 3,000 feet for a panoramic view of the city. The park is also a prime area for bird viewing, in particular bald eagles.
Of course, fishing is another popular activity in the area, and the Bluestone Wildlife Management Area has myriad lakes stocked with large and small mouth bass, striped bass, crappies, sunfish, catfish, trout and walleye. It's also an ideal area for picnics, rock climbing and watersports.
Those looking to delve into the 2,588-person town's heritage should visit the Campbell-Flannagan-Murrell House Museum, Hinton's longest-standing structure that's listed on the National Register of Historic Places; the John Henry Monument & Historical Park and the Hinton Railroad Museum, which chronicles the birth of the town through its railway.