Greenbrier Valley Real Estate Blog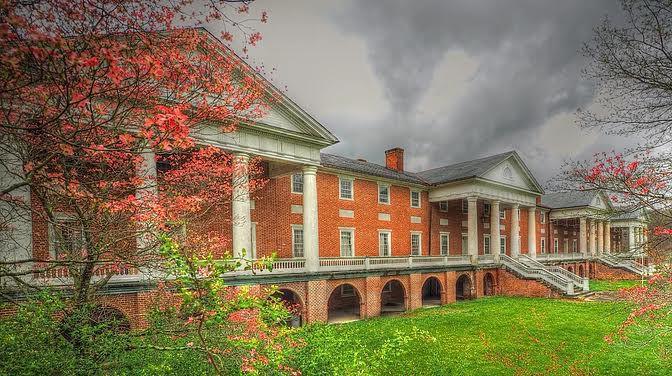 Facelift Gives Historic Sweet Springs Resort a Second Life
After sitting uninhabited for nearly six years, the old Sweet Springs Resort Park in Gap Mills is now undergoing major renovations in an attempt to preserve history and offer the property for the public to enjoy. Entrepreneur and visionary preservationist, Ashby Berkley, won the property during a November 2015 auction. He said his goal is to preserve history.
Berkley purchased the property through his company Resorts Management, and he also previously operated the former prison at Pence Springs. "Pence Springs was the love of my life; now Sweet Springs is the love of my life," he said. "I just hate to see these extremely historical buildings go to ruin."
Berkley said bulldozers were about to tear down the facility, but he had it placed on the National Register of Historic Places; a privately owned property cannot be placed on the register. Because the property was vacant for so long, Berkley and his team have had to repair major water leaks and structural damage, but there is still a long way to go. "I think we have stopped all the water but for one place," Berkley said. His crews spent several weeks repairing said damage that was in part caused by thieves who stole copper gutters. "There are so many springs there," he said.
The three previous owners of the property were primarily interested in distributing the spring water there, and the hotel "just sat there and deteriorated," he added. "So we have a tremendous restoration project on the hotel," Berkley said, noting that he is not focusing on manufacturing bottled water but will in the future. He has repaired water lines that run from the springs to the hotel property and 12 other families. He also opened the office and created dorm facilities for students and visiting architects. He has had students from Concord University, Virginia Tech and the University of Virginia helping in projects to refurbish the property. "We hope to get some architectural landscape in establishing Jefferson gardens there," he said.
One major aspect of the overhaul is the original swimming pool. But, Berkley doesn't want to just install a new pool; he wants to add original pieces to make it as authentic as possible. His crew has conducted archeological digs around the existing pool to retrieve materials, such as sun-dried brick. They are getting the water channels open again and digging out pallets of antique brick to rebuild. The original pool was designed after a Roman bath by a New Orleans architect in the 1800s, he said, so they are finding shutters, hardware and antique handmade bricks to rebuild the towers that were previously torn down. "It's a slow process," he said. "We also work very closely with the National Park Service and the West Virginia Division of Culture and History in Charleston.
"We want to keep the property on the National Register. We enjoy working with them because they tell us this is the way this has got to be and this is the way that has got to be done. We sure appreciate their advice." Berkley said much of the work from the past year is not visible because crews have focused on roofing, piping and structure issues. But he said every building — at least 10 different buildings — need to be stabilized. As Berkley explained, the resort now is a public park, and he hopes to "be able to get more public input to save it." "It is above our means at this point," he added. "Now, we have a public park on our hands, and people are so enthused about it."
He also hopes to work with the state Department of Agriculture to pursue heritage plants and gardening in the adjoining 650 acres, along with working with veterans. "This place is so spectacular; it really needs to belong to the public," Berkley said. Resorts Management is not necessarily interested in running the hotel, but Berkley said he is hoping to find someone to independently operate the facility, which includes a conference center. Berkley foresees many of the structures operating within the next two to three years, pending grants and public participation.