Greenbrier Valley Real Estate Blog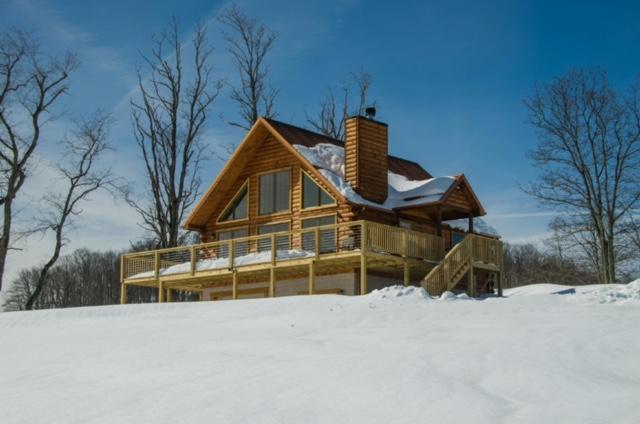 Selling your home in the winter presents a unique set of challenges. There are buyers out there, which means you can sell your home, and for a great price. Bur to do so, you need to avoid the common mistakes sellers make in the season of snow and cold temperatures.
Here are some mistakes to avoid as a Winter Home Seller:
Going at it alone Choosing the For Sale By Owner route may sound like a good idea, but by hiring an Agent you can ensure that you are doing everything right and improve your odds to make sure you sell your home properly.
Trying to save on your utility bill by keeping the house cold Buyers need to be drawn in, not frozen. You always want the buyers to feel warm and cozy, a safe haven even in the coldest of winters. Keep the thermostat at a comfortable temperature!
Not clearing the sidewalk Winter weather may make your walkways treacherous and difficult to use. You want potential buyers to have an easy time getting in and out and around the home. Shovel the snow, put some Ice Melt where necessary and keep up if the snow and ice are still accumulating.
Not using photos from a more attractive season for your listing If snow is piling up, icicles are hanging and trees are bare, your seasonal pictures of your home could be a big help to the potential buyer. Make sure you give your agent some seasonal photos for buyers to be able to imagine their life there the entire year.
Failing to spruce up our house with color and scent Summer brings its own appeal, but when it comes to winter, sometimes you need to add some warmth to your home, something to make it more welcoming. Use seasonal decorations, pops of color and seasonal scents.
Being too busy to show your home Just having your home on the market can put you under considerable stress. There is a lot on the line and naturally you want to sell your home for the best price you can. Every time you deny a showing, you are lessoning the chance of achieving your ultimate goal.
The REALTORS at Greenbrier Real Estate Service are here for you and all of your Real Estate needs. We can offer you our professional advice and opinions on selling your home during any season. When you are ready, feel free to call us.