Greenbrier Valley Real Estate Blog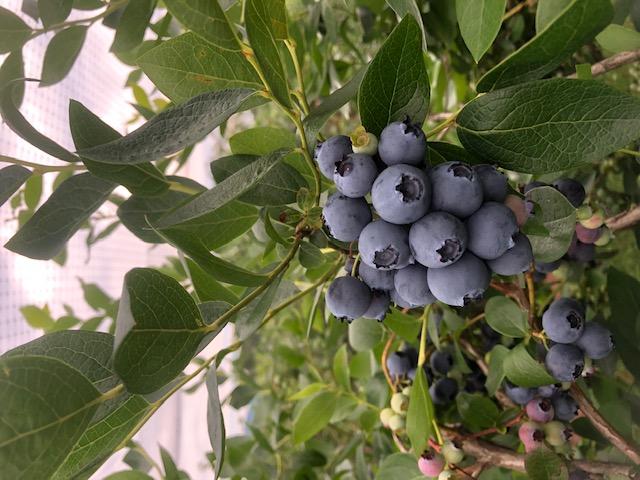 Do you love Blueberries? If so, The White Oak Farm in Renick, WV is the place to be! The crop is looking great this year and the size of the berries are huge.
Summer berry picking is an age old past time. That is why young and old, male and female, and city and country folks all are drawn to a favorite summer activity of filling up their buckets and taking home delicious, fresh, wholesome blueberries.
​Whether you plan to fill your freezer to have blueberries all year long or you are looking for a fun activity for a summer day, picking blueberries at White Oak Farm can be a summer highlight, according to many of our customers.
​So bring your family and friends for an outing everyone can enjoy or come alone to treat yourself to a therapeutic berry picking session at White Oak Farm.
Picking blueberries
Our blueberries are raised in irrigated, mulched beds with mowed aisles in between. This allows the customers access to each bush from two sides. While most of our berries are grown on level ground, some are grown on a slope.The fields are also netted to keep out birds so the berries are able to reach their peak size and ripeness.
​
We provide picking buckets with a cord attached so customers can tie on the buckets and have both hands free to pick. We line the buckets with plastic take-home bags so the berries can be lifted out and weighed at our check-out stand.
​If you plan to pick a large quantity of berries, we have shelf space for storing your marked bags of berries to keep them out of the heat.
​
Which berries to pick?
The best way to tell if a blueberry is completely ripe is how easily it comes off the bush. The ripest berries will be completely blue, without red on the back. When baking berries, some cooks prefer some tartness to their berries, however, for fresh eating most people prefer the ripest, sweetest berries.
Often ripe berries are overlooked in the top, bottom or center of the bush. Do not be afraid to reach inside the bush for ripe berries.
White Oak Farm History
White Oak Farm is owned and operated by Max and Anne Robinson. They planted thier first blueberries in the fall of 1993 before their children were born. It was a cold day in October with snow on the ground when they set out the first plants, with the help of loyal friends. During the previous summer the soil was prepared to get ready for the acid loving blueberries.
​Over the years they have been blessed through their work on the farm to meet so many wonderful people. Many of their customers have gone above and beyond to help them survive and succeed. Many have advertised by word of mouth, neighbors pray for their crop as they drive by, others have sent newspaper reporters to the farm, many others have helped put up the bird netting, and a crew of loyal customers answered their cry for help as they tried to salvage nets after a derecho by picking out sticks and debris and sewing up holes. The Robinsons are humbled and thankful each year to see the smiling faces and hear the encouraging words from so many of their loyal supporters.
​As the years have passed major milestones in the family are linked to what was going on with the blueberries. The four children have been an integral part of their pick-your-own blueberry farm. They started out counting cars and running errands. Now they prune, run our check out stand at times, put up nets and pick lots and lots of berries for customers.
​The Farm
In addition to raising blueberries they raise and grow a lot of their own food with some extras to sell. They have a milk cow, beef cows, sheep and chickens.
​They also raise as much of a garden as they are able to keep up with during the busy summer. In the summer and fall the owners can and freeze as many fruits and vegetables as possible. They don't have as many mouths at home to feed, but they have found that once their children get accustomed to home grown food, it is hard to switch to eating everything from the grocery store. So they love to take a little bit of home grown food with them.
Picking Conditions
Prices: $2.00/pound u-pick
​Picked blueberries are $3.80/pound
​ pints of blueberries at the Farmer's Market in Lewisburg.
The July 4th week looks like great blueberry picking!
​Special holiday hours next week:
Mon & Tues 8 am - noon & 4 - 8 pm
Wed. July 3rd 8 am - noon
Thur. July 4th 8 am - 4 pm
Fri, July 5th 8 am - noon & 4 - 8 pm
Saturday, July 6th 8 am - 5 pm
More information 304 497 3577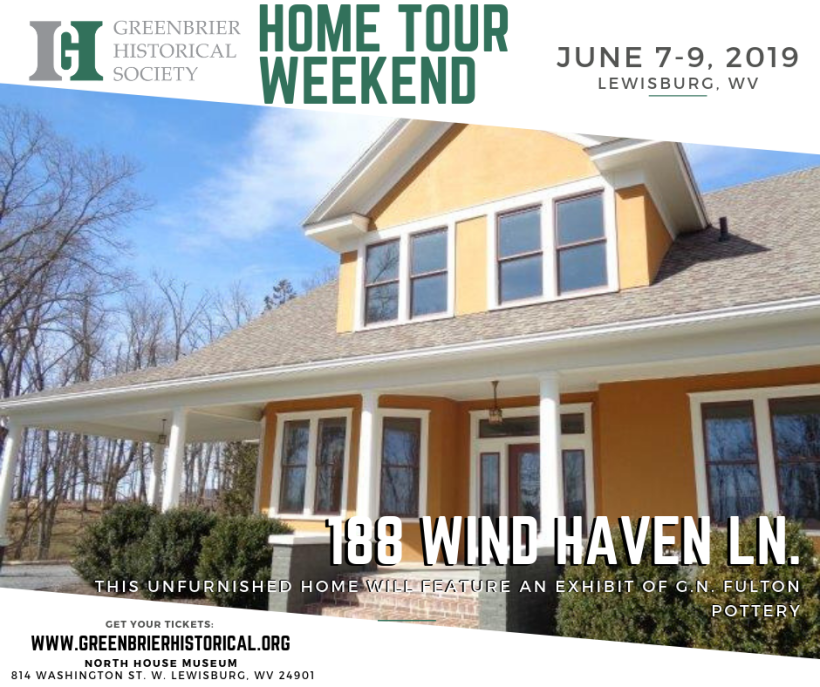 Home Tour Weekend in Lewisburg, WV
This weekend in Lewisburg, WV you can explore select homes, each with special characteristics and history.
The Home Tour Weekend organized by the Greenbrier Historical Society hosts three events:
Friday June 7th is a Garden Party
Saturday June 8th is the Tour of Homes 10 am – 4 pm
Sunday June 9th is a feature of 4 Cemeteries with an abundance of history
We are happy to sponsor the event and have one of our listings featured in the home tour!
View property listing: https://search.greenbrierrealestateservice.com/idx/details/listing/a272/19-649/188-Wind-Haven-Ln-Lewisburg-WV-24901
For more information on the Home Tour Weekend Visit:https://mailchi.mp/b65af8843d58/home-tour-weekend?e=014fe84114
Check out our Facebook page to Enter for your chance to win tickets to the event!