Greenbrier Valley Real Estate Blog
Thursday, January 12 2017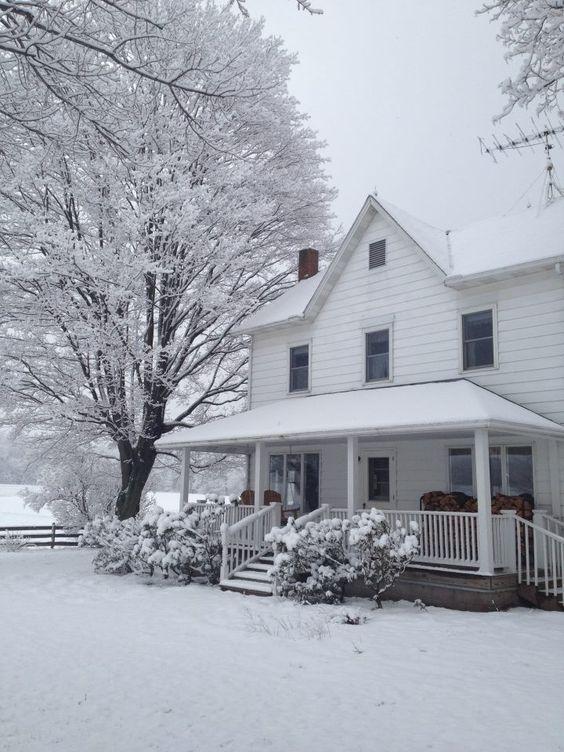 The purchase of a home is likely the largest investment that you will ever make, so we at Greenbrier Real Estate Service think it is important to make sure that you are doing everything that you can to make sure that it is well taken care of. It should come as no surprise that your home will experience higher levels of wear and tear during the winter months, especially if you live in an area that experiences heavy snow and below freezing temperatures. Following these simple tips will ensure a smooth transition into the winter months.
First things first. Climb up on that ladder and inspect your gutters. If you have leafy trees around your house, it is likely that they are full of leaves and other debris. Remove as much of the debris as possible and then wash the remains out with your garden hose. This will ensure that the debris does not freeze in your gutter preventing melting snow from draining from the roof. You may even consider installing leaf guards on your gutters to prevent future debris build up.
While it may be difficult to give up eating outdoors after you've enjoyed your patio all summer, it is important to store your patio furniture to ensure that it remains nice for years to come. If the idea of hauling all of your outdoor furniture to the shed sounds unbearable, or you simply do not have the extra storage space, invest in furniture covers. There is no question that the cost of furniture covers definitely beats the cost of replacing an entire patio set. It is also recommended that you take the time to thoroughly clean your furniture before storing, so it is not resting in dirt and grime for the winter months.
Now is also the time to prepare and maintain all of your seasonal outdoor equipment. Store your lawnmower for the winter and be sure to empty the fuel tank to avoid condensation and fuel degradation. You may also opt to add a fuel stabilizer instead of draining. This is also a good time to sharpen your mower blade, check the spark plugs and filters, and top off the oil. Follow these steps for any leaf blowers, trimmers or chainsaws as well. These simple steps will ensure that your equipment starts up when you need it in the spring. Once you have finished with the mower it is time to take out all of your winter maintenance equipment. Tune up your snow blower, drag out that snow shovel, and stock up on rock salt if needed. You'll be happy to have everything already on hand when that first winter storm hits.
To avoid those skyrocketing heating bills, be sure to check your house for drafts. Caulk around your windows and doors if necessary and make sure there is adequate insulation in the attic. You may even consider investing in weather stripping for your exterior doors to keep them airtight. Check your heating system and water heater to make sure that they are running efficiently and have them serviced if necessary. It is best to have any problems corrected before it starts getting cold. Finally, if you have a wood burning fireplace, have it cleaned and stock up on dry wood.
Last but certainly not least, make sure that your water pipes are protected. If you have underground sprinklers, have the water blown out of them. Indoors, make sure that your pipes are properly insulated. If you happen to leave for an extended period of time, do not turn off your heating system. While such an action may save you a couple hundred bucks on your heating bill, it may very well end up costing you thousands to replace burst pipes.
Nobody wants to deal with bursting pipes, ruined patio furniture, or outrageous heating bills. Putting in a little extra work before the harsh weather hits will help prevent these much larger headaches down the road. When these small tasks are taken care of, you can sit back, relax and enjoy the holidays knowing that your home is well protected from the elements.